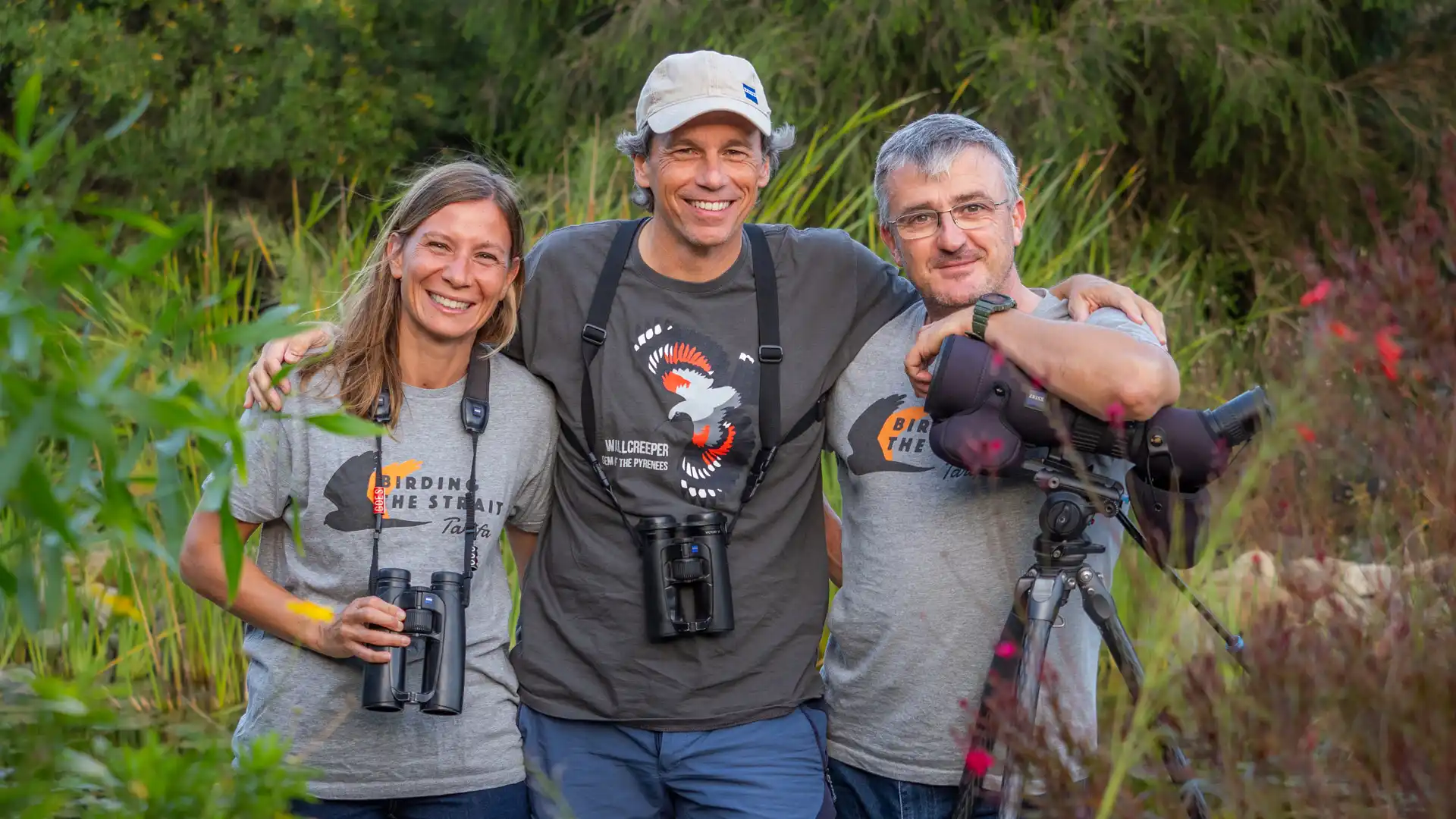 About Birding the Strait
Birding in Andalucia and beyond
Birding the Strait is a Travel Agency based in Tarifa, a beautiful town located in the southernmost point of Spain and continental Europe. Because of its location, right in the middle of the Strait of Gibraltar, it is one of the best sites in the world to enjoy the raptor migration. It is no secret that it also has some of the best Birding in Andalucia.
The company was founded by Javi Elorriaga and Yeray Seminario, bilingual ornithologists turned birding guides. They have extensive experience in ornithology and nature conservation.
A company born while Birding in Andalucia
Javi and Yeray shared a passion for birds and wildlife photography. Javi coming from the Basque Country and Yeray being native of the Canary Islands, they had spent more than a decade birding in Andalucia. Particularly, they both loved the Strait of Gibraltar. This is no surprise, as they are life-long learners who are fascinated about the year-round bird migration between Europe and Africa.
Consequently, they settled in Tarifa as local birders. After being friends (and neighbours!) for a few years, and after some time guiding birding trips independently in the Strait of Gibraltar as Tarifa Birding Tours and Whitehawk Birding, they joined forces. As a result, Birding The Strait was born.
Birding in Morocco: our second home
After birding and exploring Andalucia and the rest of Spain extensively, then it came the fascination about Morocco. This country is completely different when compared to Spain: for its culture and history, as well as its natural history and its birds. Morocco is a prime birding destination and being so close to Tarifa, it was only natural that Birding The Strait started organizing Birding Tours in Morocco.
Birding and Wildlife Conservation
As birding guides and main persons for Birding The Strait, everyone at Birding The Strait strive enthusiastically to make every trip a most rewarding experience.
In addition to guiding birding tours in Spain, Morocco and other countries, they put their local knowledge to good use. Both Javi and Yeray are reviewers for eBird, and contribute to several conservation projects in Spain as part of the Business Social Responsibility.
Do you want to know more about Birding The Strait? Meet our team and find out more details about our local guides!