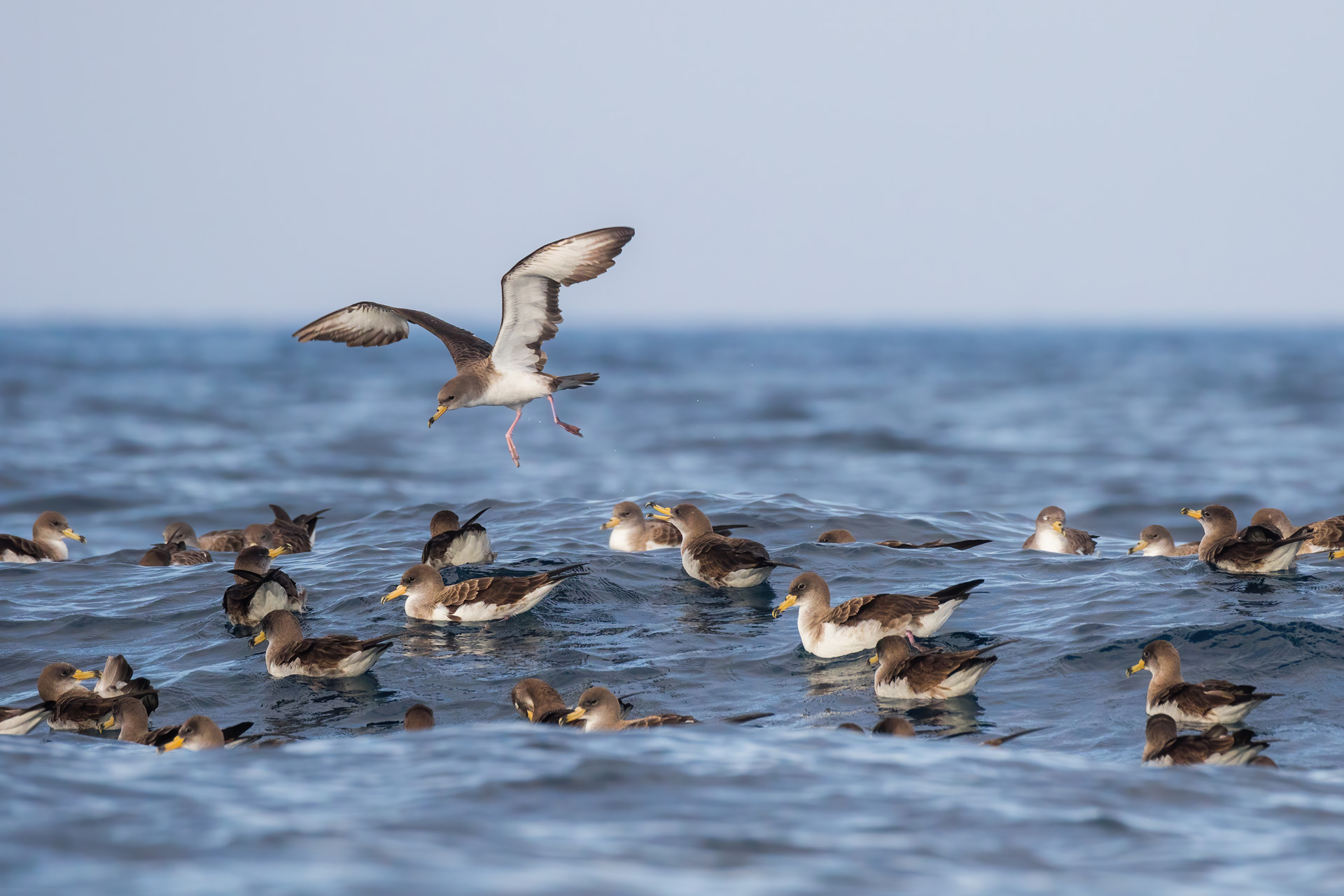 Pelagic Trips in Andalucia
Pelagic trips from Tarifa and the Gulf of Cadiz
Birding The Strait organizes pelagic trips in the Strait of Gibraltar and the Gulf of Cadiz. We regularly arrange scheduled trips from Tarifa and Chipiona. These trips run with a minimum of 6 participants and with a maximum of 10. We can also arrange private pelagic trips if you have a group and want to program a trip in a specific date.
Tarifa is strategically located between the Mediterranean Ocean and the Atlantic Sea, where a remarkable migration of seabirds takes place. Our pelagic trips from Tarifa are dedicated to experience these exceptional events, such as the migration of Atlantic Puffins, or the gathering of Balearic Shearwaters.
The Gulf of Cádiz is an exceptional place to do pelagic trips and observe seabirds. Some common species in these outings are: Great Skua, Arctic Skua (or Parasitic Jaeger), European Storm-Petrel, Wilson's storm petrel, Balearic Shearwater and Cory's Shearwater, among others. We arrange pelagic trips during the months of July to October and we notify them through our newsletter and social networks. You can learn more about our pelagic trips in the Gulf of Cadiz here.
Pelagic Trips: calendar and rates
Pelagic trip starting from Tarifa
Price: 70€
Duration: 4 hours
Pelagic trip in the Gulf of Cadiz
Price: 90€
Duration: 6 hours
Contact Us!