Meet our team
These are our birding guides
Are you looking for birding guides to explore the best sites in Andalucia and Spain?
Or maybe you are looking for a local guide to go birding in Tarifa and the Strait of Gibraltar?
Do you want to sign up for a bird photography workshop to learn quick tips and get better pictures?
Our Birding The Strait Team can help you! They are based in Tarifa, Strait of Gibraltar, where they guide locally. Also, they travel extensively and go birding in Andalucia, all over Spain and Morocco.
Javi Elorriaga
Javi Elorriaga, original from the Basque Country, has been involved in the conservation of the Cinereous Vulture in Greece. He also worked with the Bearded Vulture in the Pyrenees and Picos de Europa National Park. Later, he participated in the monitoring of bird migration in the Strait of Gibraltar. Finally, he has been part of the Osprey reintroduction in northern Spain. He has contributed to over 30 scientific papers, book chapters and articles in birding journals and has been a member of the Spanish Committee of Rare Birds. Javi is one of the founders of Birding The Strait and the main guide in our Spain and Morocco tours and in charge of our pelagic trips in Andalusia.
María León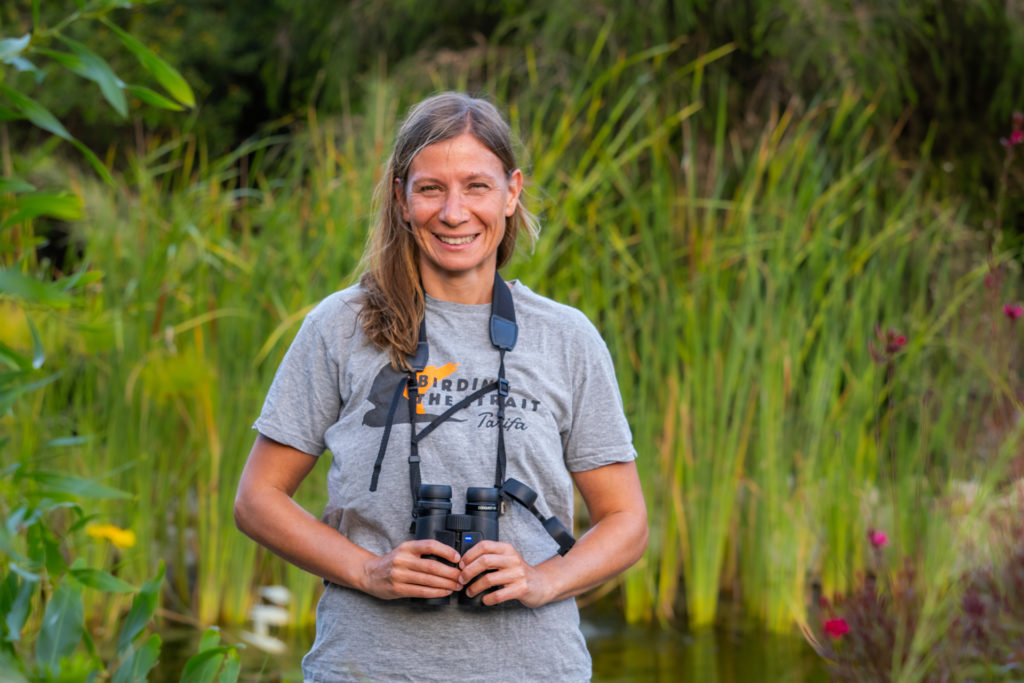 María León is a biologist who has worked in various research centers, such as Doñana Biological Station. Her inquisitive character led her to study a master's degree in Geographic Information Systems and Databases at the University of Seville. In the Strait of Gibraltar, she conducted counts of soaring birds, passerine and seabirds for the Migres Foundation, worked as a field biologist at wind power plants and collaborated with the Moonwatching Program for the study of birds migrating across the lunar disk for several years. María is the Operations Manager at Birding The Strait, she develops project coordination tasks, management and implementation of new strategies.
Yeray Seminario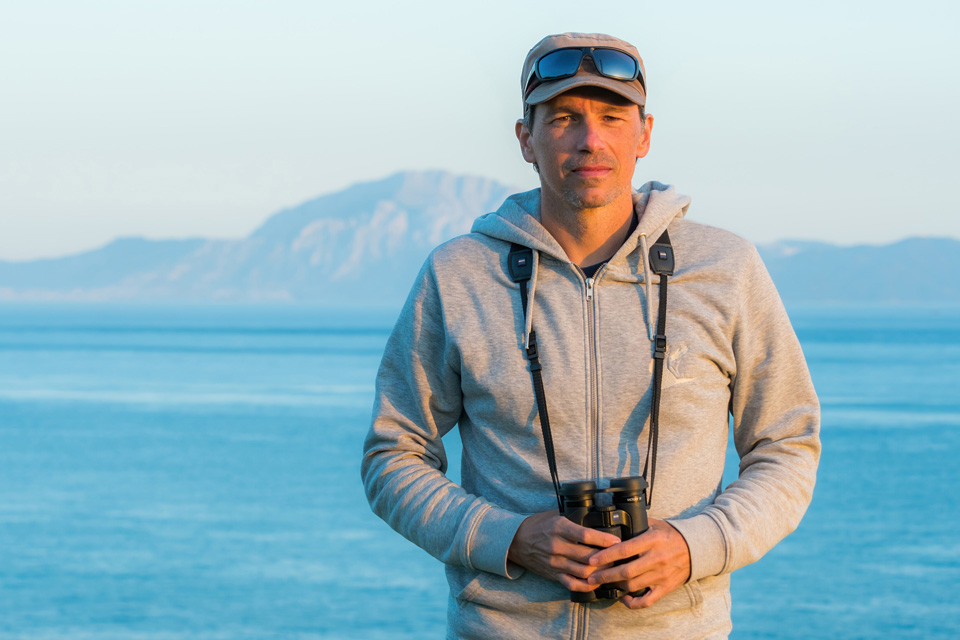 Yeray Seminario became a veterinarian and started working in wildlife rehabilitation. He got a Master's in Conservation Biology, basing his thesis on the Red Kite in the Canary Islands. After that, he did an internship with the International Bird Rescue in California and was part of an oil-spill rescue team with IFAW in Argentina. He worked with The Peregrine Fund on the Orange-breasted Falcon and Harpy Eagle conservation projects in Central America. Yeray is one of the founders of Birding The Strait and takes care of many of our international tours, leading birding trips in countries like Belize, Bhutan, Cuba, India and Senegal, to name a few.