Birding Day Trips
Excursions from Tarifa and the Strait of Gibraltar
Birding The Strait organizes birding day trips in the Strait of Gibraltar and the province of Cadiz for individuals, couples, families and groups. Either if you are starting the trip from Tarifa or another town in the province of Cadiz, we can arrange birding and wildlife trips tailored to your needs.
The Strait of Gibraltar is one of the most beautiful regions in Spain. Here you will find long and sandy beaches, gentle mountains and evergreen forests. Flying above, millions of birds on migration come from Africa every spring to breed in Europe. This is the centre of one of the most important bird migration routes in the world. Therefore, making a visit to Tarifa and the Strait of Gibraltar is a must for all birders and a paradise for birdwatching. Moreover, abundant wildlife covers land and ocean, providing the perfect experience for nature enthusiasts. Everything is here!
In conclusion, either if you are a nature enthusiast, an expert birder or a wildlife photographer, we can help you organize the perfect trip for you. See below what the Strait of Gibraltar can offer.
Birding day trip rates
Half Day Trip (4 hours)
Maybe you don't have much time to spend in Tarifa? Are you looking for an introduction to the Strait of Gibraltar? Then, a half-day trip is a great option for you. There are many birding sites near Tarifa to choose from depending on your interests. We will help you choose the best destination for your birdwatching trip. These are our rates for a half-day trip:
| | |
| --- | --- |
| 1 pax | 125€ |
| 2 pax | 150€ (75€ p/p) |
| 3 pax | 180€ (60€ p/p) |
| 4 pax | 200€ (50€ p/p) |
| 5 pax | 225€ (45€ p/p) |
| 6 pax | 240€ (40€ p/p) |
| 7 pax | 245€ (35€ p/p) |
Full Day Trip (8-9 hours)
Do you want to explore the Strait of Gibraltar and the Cadiz province in depth? Do you have have a long list of target species? Then, we recommend spending a full day with us. Full day birding trips will give you a better chance to find some of the hardest species and take more pictures of your target birds. Moreover, we will design the best trip for you. These are our current rates for a full day trip:
| | |
| --- | --- |
| 1 pax | 190€ |
| 2 pax | 220€ (110€ p/p) |
| 3 pax | 270€ (90€ p/p) |
| 4 pax | 320€ (80€ p/p) |
| 5 pax | 350€ (70€ p/p) |
| 6 pax | 360€ (60€ p/p) |
| 7 pax | 385€ (55€ p/p) |
* There is no additional cost for picking up clients as long as their accommodation is less than 50Km from Tarifa. An additional supplement of 50€ will be charged for pick-ups farther that 50km from Tarifa, like Cadiz City or Bonanza, for instance.
**Trips from Tarifa to the Bay of Cadiz, Doñana Natural Park and other areas further than 100Km from Tarifa have an additional supplement of 60€.
Extended birding day trip
In addition to day trips from Tarifa, we also offer full day birding tours to destinations a little further. Areas like Doñana Nature Reserve, Grazalema Natural Park and the Ronda Mountains, offer great diversity and work as the perfect complement to the Strait of Gibraltar. If you have a few days in Tarifa or you are staying near these areas and want to arrange a birdwatching trip, please, contact us and we will let you know what the best options are.
* Our rates include a fully personalized itinerary according to your preferences, a specialized local bird guide, a private vehicle, transportation, a complete list of birds and wildlife seen on the tour. Our birding day tours normally start in Tarifa, but pick ups and drop-offs in different towns and cities can be arranged upon request.
Contact Us!
---
BIRDING DAY TRIP DESTINATIONS from TARIFA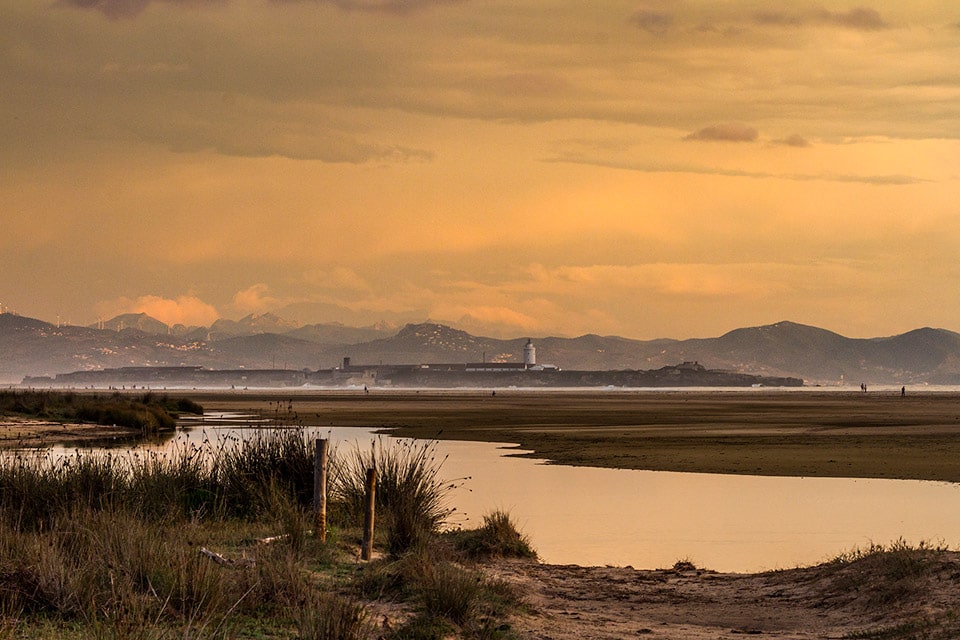 Tarifa and Migration Observatories
To talk about birding in Tarifa and the Strait of Gibraltar is to talk about raptor migration. Indeed, this is one of the busiest migration corridors on earth. Twice a year thousands of raptors use the Strait as a bridge between their natal region in Europe and their winter quarters south of the Sahara. Up to 36 raptor species have been recorded in the Strait in recent years. However, the huge concentrations of raptors are a more significant indicator of the magnitude of this phenomenon. For instance, over 20,000 Honey Buzzards, 9,000 Black Kites, 5,000 Short-toed Snake Eagles, 3,500 Booted Eagles and 200 Egyptian Vultures have been observed in a single day of migration!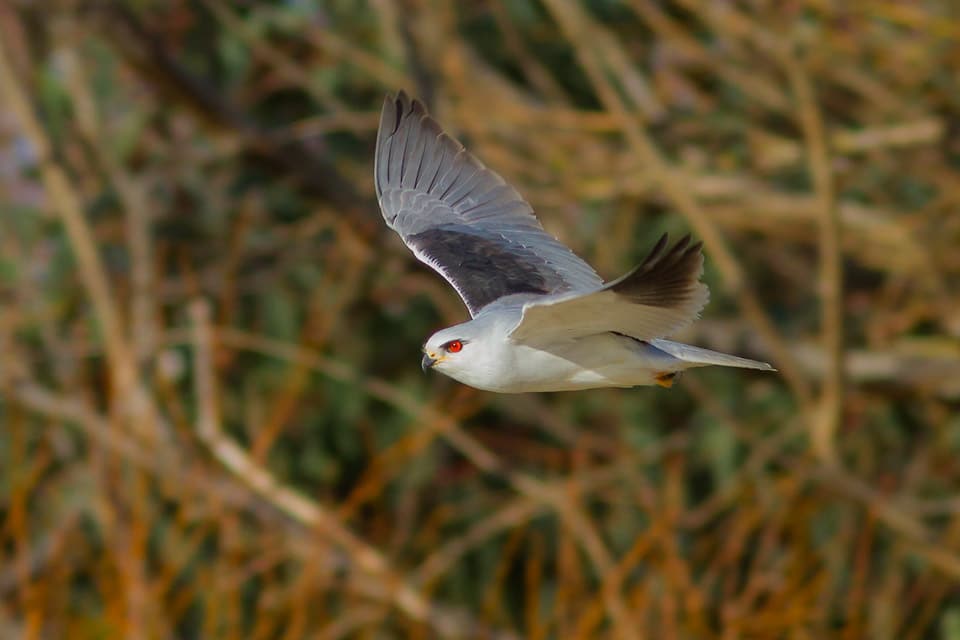 La Janda
La Janda, formerly amongst the most important wetlands in the Mediterranean Basin, still holds outstanding bird populations. This is especially true during the migration and overwintering period. Birding in La Janda is certain to be rewarding, and offers unparalleled opportunities for wildlife photography. Spanish Imperial Eagle, Bonelli's Eagle, Marsh Harrier, Montagu's Harrier, Hen Harrier, Black-winged Kite, Western Swamphen, Collared Pratincole and Spanish Sparrow are some of the most interesting species in La Janda. The large extensions of flooded rice paddies attract sizeable numbers of Storks and Egrets. Besides the rice crops, the colourful flocks of Goldfinches, Greenfinches, Serins and Linnets feed on sunflower seeds. La Janda is the southernmost wintering quarters for hundreds of northern European Cranes.
Barbate Marshes and the Northern Bald Ibis
The Barbate Marshes and its surroundings are now home to one of the scarcest and most endangered species of birds in the world: the Northern Bald Ibis. Ancient cave paintings testify to the former presence of this charismatic bird in the Strait. Thanks to a successful reintroduction project, the Northern Bald Ibis now breeds and forages freely in the Strait of Gibraltar. More than twenty breeding pairs and over 80 individuals occupy two different colonies in the area, and all indicators point to a positive future trend in the Strait. Because of this, nowadays there is no better place in the world to admire and photograph this rare bird. Seeing them is truly a blast from the past and a future of hope for the species!
Sierra de la Plata
Situated very close to Tarifa, on the northern edge of El Estrecho Natural Park, Sierra de la Plata and Bolonia offer some of the most beautiful and varied sceneries in the Strait. The transition between unspoiled beaches to sand dunes, pine and oak forests, and mountain cliffs overlooking the African coast, creates a unique landscape. The cliffs host a large griffonry, and species such as endangered Egyptian Vultures and the Blue Rock Thrush
Moreover, this is also an appropriate area in which to find the Iberian Green Woodpecker which has recently been recognised as an Iberian endemism, and whose differential calls will surely draw the attention of the observer. The dune edges are especially rich in botanical terms, and hold a population of Mediterranean Chameleons. Tight next to the beach, the ancient and well-preserved roman city of Baelo Claudia is well worth visiting. A tour through the columns, aqueducts and the amphitheatre, all surrounded by a natural landscape, is really awe-inspiring.
Los Alcornocales
Alcornoque is the Spanish name for the Cork Oak, an iconic tree in the Mediterranean forest. Los Alcornocales Natural Park holds the largest and best-preserved Cork Oak forest in Europe. The traditional and sustainable management of this forest, results in an environment of striking beauty and biodiversity. It possesses rich soils and abundant shady streams that add to its beauty. The Iberian Chiffchaff, Western Bonelli's Warbler, Firecrest, Crested Tit, Nuthatch, Eurasian Blackcap, Robin and Wren are present within the forest. You can find them thanks to their characteristic songs. On the other hand, Woodlarks and Cirl Buntings occupy the clearings.The unspoiled rivers and creeks within Los Alcornocales are among the most interesting places to look for dragonflies in Europe. Some species include glacial relict species such as the Splendid Cruiser and Orange-spotted Emerald.
Whale watching
We always recommend all visitors to go on a whale watching trip in the Strait of Gibraltar. These trips depart from the port of Tarifa and take an average of 2 hours. In very few places in the world you can be watching up to 7 species of cetaceans in such short period of time and so close to the shore. Birding The Strait can arrange for you a private trip in a small semi-inflatable boat (maximum 10 people) or arrange your reservations with a larger boat with other passengers.
Our Boat Trips can be added onto a birding day tour; or taken on its own. Please contact us about pricing.
---
Extended Day Trips Destinations
Doñana Nature Reserve
East of the Guadalquivir River mouth is one of the most rewarding and least visited areas of Doñana National Park. Indeed, we are talking about the section of the park within the province of Cadiz. Here, a mosaic of fish farming and salt work facilities, along with lagoons, vineyards and pastures, creates a diverse wetland. This side of the park holds species as interesting as Marbled Teal, White-headed Duck, Slender-billed Gull, Whiskered Tern, Glossy Ibis, Greater Flamingo, Eurasian Spoonbill, Rufous-tailed Scrub Robin, Spectacled Warbler, Lesser Short-toed Lark, etc. An excursion to this region in northern Cádiz makes a perfect destination for a day trip from Tarifa. Moreover, you can can combine this journey with a visit to the only breeding colony of Little Swifts in Europe.
Grazalema and Ronda Mountains
In the mountains inland Cádiz and Málaga province, you can find a radically different landscape. The limestone outcrops create a beautiful scenery that is home to the Spanish Ibex. Here, we will have the chance to observe Black Wheatear, Rock Bunting and Rock Sparrow. In term of Raptors, Griffons are widespread while Bonelli ́s and Golden Eagle breed here. Along the way, you can see several "Pueblos Blancos" (White villages) which are typical in this region of Spain. Ronda is located on a mountainous area of an enormous outcropped rock, where Crag Martin, Alpine Swift and Red-billed Chough are found, and Peregrines of the Mediterranean Brokeei subspecies breed too.
Pelagic trips in the Gulf of Cadiz
The Gulf of Cádiz is an exceptional place to do pelagic trips and observe seabirds. Some common species in these outings are: Great Skua, Arctic Skua (or Parasitic Jaeger), European Storm-Petrel, Wilson's storm petrel, Balearic Shearwater and Cory's Shearwater, among others. We arrange pelagic trips during the months of July to October and we notify them through our newsletter and social networks. You can learn more about our pelagic trips here.
---
What to bring to the field
Water
Hat and sunscreen
Comfortable walking shoes
Light-weight jacket, windbreaker or rain-coat for cooler weather
Binoculars. If you don't have a pair or need a spare, we can provide optics at no extra cost.
We always bring a good spotting scope with us, but feel free to bring yours.
Note: During full-day trips we recommend to stop in local restaurants for lunch. However, you can bring a picnic lunch if you prefer.