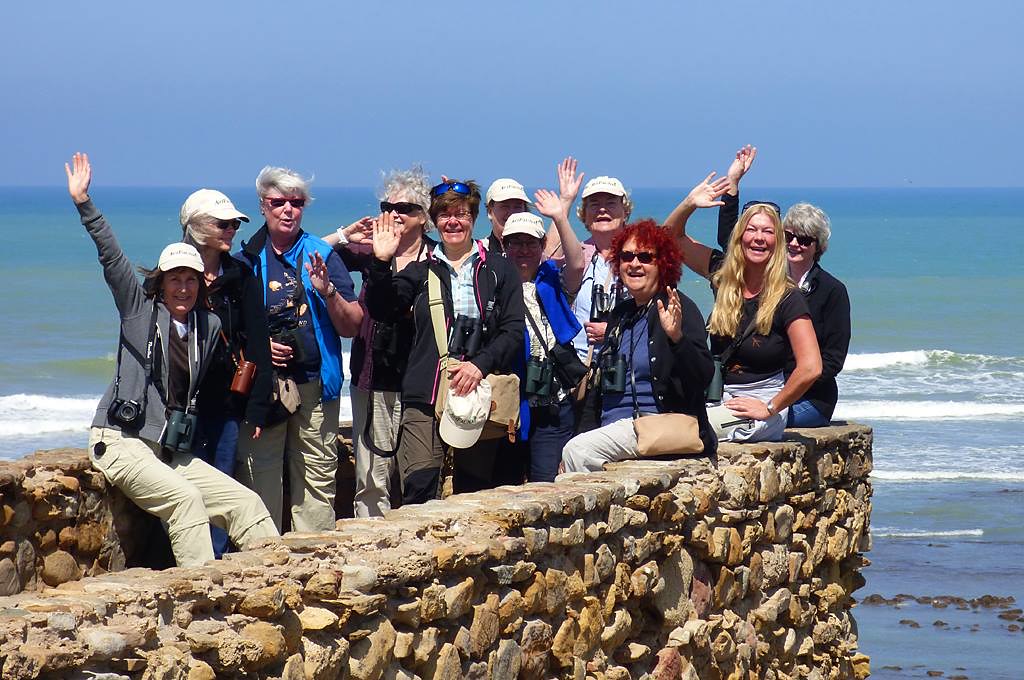 We have recently finished the second edition of a very successful tour in the Strait of Gibraltar and Northern Morocco with a wonderful group of 10 birders from Sweden leaded by Gigi Shalstrand /Avifauna. Some of the highlights of the 8 days of birding include: striking views of a Booted Eagle feeding on a recently captured Robin 10 minutes after leaving the airport, a huge Chameleon, the Ocellated Lizards at Baelo Claudia archaeological site, a Monarch Butterfly, Pilot and Sperm whales off Tarifa, Montagu´s Harriers and Black winged kites at La Janda, Laughing Doves at Merja Zerga, tens of Brown-thorated Martins at Oued Loukkos, the funny Macaques and impressive caves in the Upper Rock of Gibraltar, Little swifts at their nests, an inquisitive Firecrest, hundreds of Bee-eaters on migration across the Strait of Gibraltar, the House Buntings in Tangier, the Northern Bald Ibis breeding colony, etc.
In addition we have enjoyed the exquisite Spanish and Moroccan cuisine and top end accommodation at
Hotel Misiana
in Tarifa and
Hotel – Riad Al Alba
in Assilah, to whom we are very grateful for their excellent service.