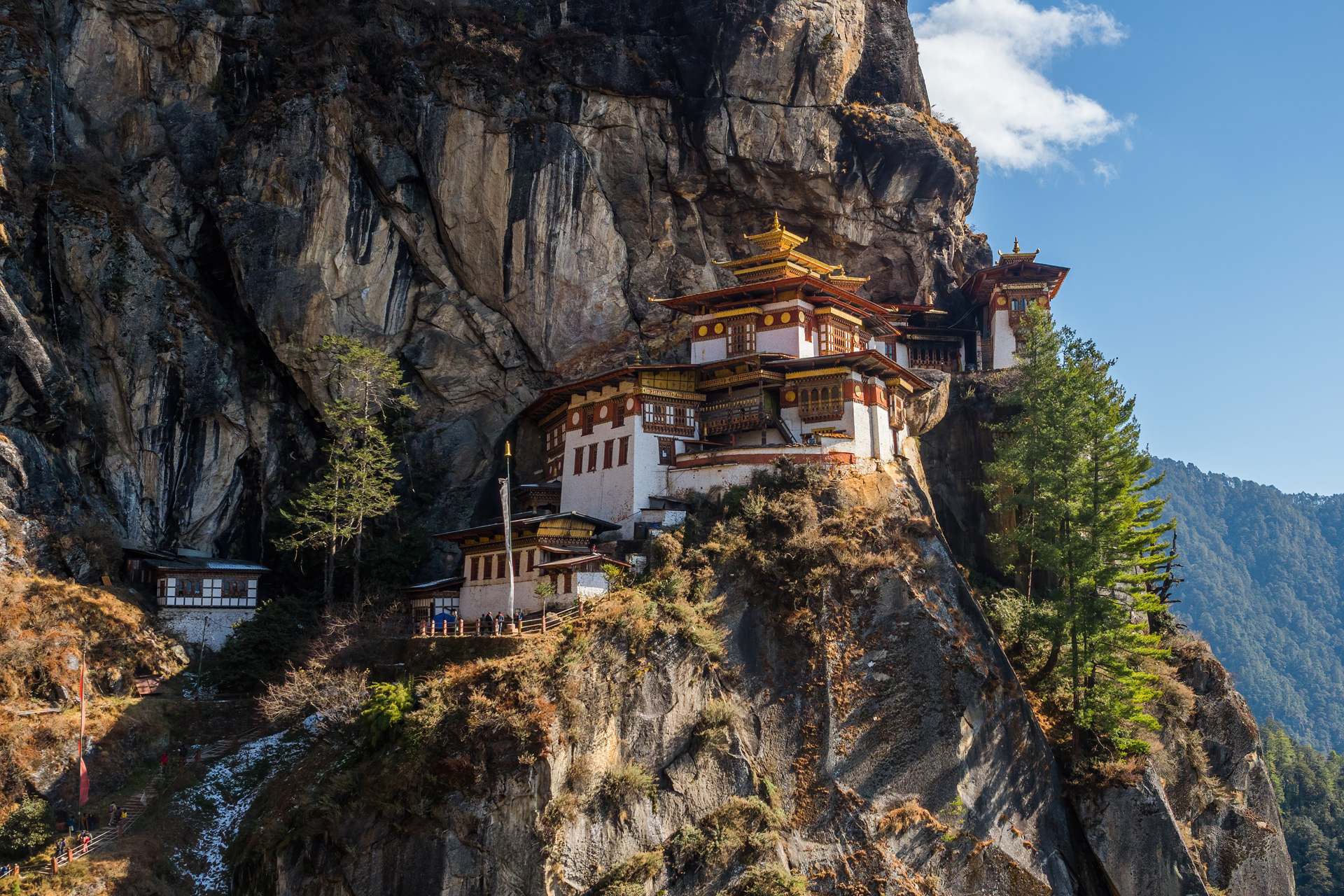 BIRDING IN BHUTAN
Superb birding in the Himalayas

• Price: TBD
• Dates: April 12-27, 2025
• Places available:
Overview
Bhutan is the current top birding destination in South Asia. Surrounded by the mighty Himalayas to the north and the Indian subcontinent to the south, the vast forests and sanctuaries are a true paradise for wildlife. Bhutan's infrastructure allows access to many of its national parks. and prime birding areas, from subtropical lowland forests to high alpine regions at 4,500m and everything in between. An impressive 680 bird species have been recorded in this small country.
We start our exciting bird watching tour near the southeastern tip of the country, then traverse west through central Bhutan, while stopping and birding along the way. During our 16-day tour we can expect to see 300 to 350 species of birds including Ruby-cheeked Sunbird, Asian Fairy Bluebird, Ward's Trogon and Blood Pheasant. There will also be great chances of seeing the rare Rufous-necked Hornbill and the spectacular Tragopan Satyr!
Along with so many wonderful birds, we will also delight in the colorful culture of Bhutan and visit some of the country's most famous monasteries and museums.
Itinerary
Day 1 – Arrival to Guwahati, Samdrup Jongkhar
Welcome to the Kingdom of Bhutan, the land of the Thunder Dragon! Our birding tour of Bhutan starts in Guwahati (India). There we will meet and drive (~3 hours) to Samdrup Jongkhar, our first destination in Bhutan. After checking in at our hotel, we will go bird watching nearby. We expect to see Indian Pond Heron, Asian Pied Starling, Alexandrine Parakeet, Yellow-footed Green Pigeon and Black-backed Forktail.
Day 2 – Samdrup Jongkhar to Deothang
On the first full day of our Bhutan birding tour we will explore the tropical forests surrounding Samdrup Jongkhar and Deothang. Some of the species we hope to pick up in the Bhutanese lowlands include Asian Paradise Flycatcher, Hooded Pitta, Blue-eared Barbet, Wreathed and Great hornbills, Dollarbird, Collared Scops-Owl, Red-throated Flycatcher and Long-tailed Broadbill.
Day 3 – Deothang to Trashigang
An early start today brings us into the Morong Valley. The beautiful forests here are home to White-browed Shrikes, Long-tailed Siberians, Kalij Pheasants, Red-headed Trogons, Asiatic Barred Owls, Orange-bellied Leafbirds, the Beautiful Nuthatch, and Steppe and Bonelli's Eagles.After breakfast, we begin our journey to Trashigang, where we can bird watch along the way . Picturesque hills and small villages set the backdrop for the day; Keep your eyes peeled for yellow-billed bluestar, chestnut oriole, white-throated fantail, ashy drongo, striped-breasted scimitar gossip, Mrs. Gould's and green-tailed sunbirds, and Tibetan goldfinch.
Day 4 – Trashigang to Yongkola
Today our birding tour in Bhutan continues with a journey through winding roads to Yadi village. We will stop in a good spot to look out for Scarlet Finch, Brown-throated Treecreeper and Brown Bullfinch. From here we will make our ascent in the foothills of the Himalayas to the Kore La Pass at 2,450 m; A little further we will find an area of ​​beautiful cloud forest covered with orchids and ferns. Then, we continue to Yongkola where we will stay for the next 3 nights.
Day 5 and 6 – Thrumshing La National Park
We will spend the next two days birding in the Upper and Lower Yongkola region, home to many rare and endangered species. We will explore the beautiful landscapes of the area keeping an eye out for the Rufous-throated Wren Babbler, Black-headed Shrike Babbler, White-breasted Parrotbill, Ward's Trogon and the fascinating Tragopan satyr. The varied forests at different elevations give us good opportunities to see Rufous-necked Hornbills, Spotted Wood-Pigeon, Crested Serpent-Eagle, Blue-bearded Bee-eater and the rare Blue-fronted Robin and the rare Sikkim Wedge-billed Babbler. The opportunities for us to find new birds seem endless here: Plumbeous Redstart, Long-tailed Minivet, Gray Treepie, Large Niltava, White-spectacled Warbler, Mountain Bulbul, Golden Babbler, Fire-breasted Flowerpecker, Spot-winged Grosbeak and many more species can be found in this bird-rich place.
Day 7 – Yongkola to Chumey
Today we will climb to nearly 3,800m at Thrumshing La Pass with magnificent views of the Eastern Himalayas! Himalayan Buzzard, Mountain Hawk-Eagle, White-browed Robin, Black-faced Laughingthrush, Blue-fronted Redstart, Great Parrotbill, Hume's Bush Warble, Himalayan Monal, Blood Pheasant and Satyr Tragopan. Throughout the day we will travel and as we make our way to the town of Chumey at 2600m where we will spend the night.
Day 8 – Chumey to Trongsa
A short detour on our way this morning takes us to Tharpaling Monastery where we will focus on seeing Himalayan Monal, Blood Pheasant and Satyr Tragopan. As we cross the Yotong La Pass at 3353m and descend into the rhododendron forest, we will look out for Rufous-vented Yuhina, Yellow-bellied Flowerpecker, Darjeeling Woodpecker and White-winged Grosbeak. On our way to Trongsa along the Shemgang Road expect to see Barred Cuckoo-Dove, Steppe Eagle, Himalayan Cutia and the nearly endemic Bhutan Laughingthrush, among others.
Day 9 – Trongsa to Tingtibi
Today we will spend the day exploring the Shemgang road from Trongsa to Tingtibi, making our way through terraced fields and a beautiful scenery of flowering trees. We will descend into the warm deciduous forests that surround Tingtibi. Along the way we will look for Greater Yellownape, Blue-capped Rock Thrush, Crested Bunting, Crimson Sunbird, Blue-throated Barbet, Lemon-rumped Warbler, Large Hawk Cuckoo. We will also keep an eye out for the spectacular and rare Rufous-necked Hornbill.
Day 10 – Tingtibi
The birding in the sub-tropical forests of Royal Manas National Park in Tingtibi is a highlight of our Bhutan birding tour. Today we will spend a full day exploring the Shemgang Road. We will seek out many target birds together with Gray Peacock-Pheasant, Rufous-necked and Great hornbills, White-browed Piculet, Long-tailed Broadbill, Himalayan Cutia, Sultan Tit, Blue-winged Laughingthrush, White-bellied Yuhina, Green Cochoa, White-hooded Babbler and Beautiful Nuthatch. Here we will able to discover to nine species of cuckoos! This is also good habitat to find the astonishing Golden Leaf Monkey (Langur).
Day 11 – Shemgang road
This morning's target is the rare Beautiful Nuthatch, as we will visit its prime habitat. After breakfast, we will continue birding along the Shemgang Road as we make our way back toward Trongsa, stopping along the way at key birding areas. The waterfalls and mountain slopes along the road provide a beautiful backdrop for even more great birding in this region. Here we will continue searching for Nepal Fulvetta, White-throated and Black-crested bulbuls, Wedge-tailed Green Pigeon, Tickell's Leaf Warbler and Rufous and Fulvous-breasted woodpeckers. As we approach Trongsa, we will make a stop to scan the high cliff faces for Yellow-rumped Honeyguide, and Little Forktail at a nearby waterfall.
Day 12 – Trongsa to Punakha
We venture further into western Bhutan today, stopping early in search of Brown Dipper, Crested Kingfisher, Fire-tailed Myzornis and Yellow-browed Tit. The drive is beautiful, and will give us stunning views of the valleys, hills and mountains along the way. We will make a worthwhile stop at a Chorten (Stupa), a Buddhist monument to stretch our legs and look around. Heading into forests of Rhododendrons and firs, we will make our way into the Nobding Valley. Along the way, we will keep watch for Himalayan Griffon, Gray-headed Woodpecker, Speckled Piculet and Black-eared Shrike Babbler.
Later in the day, upon arrival in Punakha, we will do some light birding around the resort grounds for Slender-billed Oriole, Gray Nightjar and Collared Scops-Owl, and rest up for the next days to come.
Day 13 – Punakha Dzong to Dochu La
This morning we will visit the majestic Punakha dzong for a true taste of Bhutanese culture and religion. The second oldest and second largest dzong in Bhutan, it houses sacred Buddhist relics, intricate carvings and features a ceiling with hundreds of elaborately painted dragons. In English, its name is translated to "A Palace of Great Bliss." Next, we head to the Royal Botanical Park at Lampelri; its variety of forests, from sub-alpine forest to temperate rainforest host a great diversity of wildlife. Here we hope to see Dark-rumped and Dark-breasted rosefinches, Eurasian Jay, Chestnut-crowned Warbler and Slender-billed Scimitar Babbler. It is also home to several rare mammal species including Red Panda, Musk Deer, Tiger, Leopard and Leopard Cat.
From here, we head up in elevation to Dochu La, where we can take in awe-inspiring views of the high Himalayas including Gangkar Puensum, the highest peak in Bhutan, at 7,497 meters! Continuing on to Paro later in the day, we will be sure to stop at a well-known marshy site and try for Black-tailed Crake.
Day 14 – Chele La
Today we head to the Chele La Pass – another highlight of our Bhutan birding tour. At 3,780 m, we can appreciate more incredible views of the mighty Himalayas. Here we ascend above the treeline, accessing alpine meadows and Rhododendron scrub in search of some of Bhutan's high elevation birds. Blood Pheasant, Himalayan Monal, Spotted Laughingthrush, Common Kestrel, Blue-fronted Redstart, Alpine Accentor, Orange-flanked Bush Robinand the lovely Himalayan White-browed Rosefinch can be found here. As we continue birding today, we will reach some riverine areas in the Himalayas, where we will look for Ibisbill as they forage among glacial stones, along with Rosy Pipit, Common Hoopoe, Crested Goshawk, White-capped Water Redstart, Blue Whistling Thrush and Oriental Turtle Dove. We will gradually make our way back to Paro to enjoy the evening at our resort.
Day 15 – Tiger's nest monastery
Today we explore the best of Bhutan's birding and culture in an exciting walk (approximately 5 hours) to the famous Tiger's Nest, Paro Taktsang Monastery, perched on the vertical rock cliffs just outside of Paro. We will take our time, stopping at a tea house and viewpoints along the way. Of course, we will be birding as well – White-tailed Nuthatch, Green-backed Tit, Spotted Nutcracker, Chestnut-crowned Laughingthrush and Yellow-billed Blue Magpie can be found along the trail, and we will scan for flocks of Snow Pigeons once at the monastery. A waterfall next to the monastery is a great place to check for Plumbeous Water Redstart and Little Forktail. It will no doubt be an exciting day! After our full day hike, we will return back to the resort for a final dinner together and share our most favorite moments from the tour.
Day 16 – Departure from Paro
After breakfast at the resort, we will transfer to the airport in Paro for our departure flights. Our Bhutan birding tour concludes in Paro.
Species of interest
Greater Adjutant
Himalayan Griffon
Pied Harrier
Snow Partridge
Hill Partridge
Chestnut-breasted Partridge
Blood Pheasant
Satyr Tragopan
Himalayan Monal
Kalij Pheasant
Gray Peacock-Pheasant
Black-tailed Crake
Ibisbill
Emerald Dove
Pin-tailed Pigeon
Violet Cuckoo
Himalayan Cuckoo
Green-billed Malkoha
Tawny Fish-Owl
Large-tailed Nightjar
Red-necked Trogon
Ward's Trogon
Blue-bearded Bee-eater
Rufous-necked Hornbill
Great Hornbill
Wreathed Hornbill
Blue-eared Barbet
Yellow-rumped Honeyguide
White-browed Piculet
Rufous Woodpecker
Long-tailed Broadbill
Hooded Pitta
Rosy Pipit
Long-tailed Minivet
Ashy Bulbul
Golden-fronted Leafbird
Brown Dipper
Alpine Accentor
Black-faced Warbler
Brown-throated Fulvetta
Great Parrotbill
Blue Whistling Thrush
Gould's Shortwing
Large Niltava
Blue-fronted Redstart
White-capped Water Redstart
Black-backed Forktail
Little Forktail
Indian Paradise Flycatcher
Rufous-necked Laughingthrush
Spotted Laughingthrush
Bhutan Laughingthrush (near-endemic)
Himalayan Cutia
Rufous-winged Fulvetta
Coral-billed Scimitar Babbler
Rufous-throated Wren-Babbler
Golden Babbler
Black-eared Shrike Babbler
Fire-tailed Myzornis
Whiskered Yuhina
Beautiful Nuthatch
Gould's Sunbird
Fire-tailed Sunbird
Crimson Sunbird
Maroon Oriole
Lesser Racket-tailed Drongo
Gray Treepie
White-browed Rosefinch
Yellow-breasted Greenfinch
Spot-winged Grosbeak
Mammals
Golden Leaf Monkey (Langur)
Red Panda
Leopard
Leopard Cat
Bengal Tiger
Musk Deer
What's included
The package of this tour includes:
All accommodation from day 1 until day 16 (15 nights).
All meals, starting with lunch on Day 1 until breakfast on Day 16. This includes 1 drink with every meal and water during the whole duration of the trip.
Transportation in a comfortable vehicle for 5, 9 and 14pax depending on the final number of participants.
Programmed entrance fees as in the itinerary.
A specialised Tour Leader fluent in English and local guides.
Welcome package with itinerary, travel information and checklist of the birds and mammals of the region.
Items not included in the package:
International Flights.
Extra drinks.
Tips in hotels, service and guides.
Personal travel insurance.
Personal items.
For further details on bookings and cancellations, you can check out our general Terms and Conditions.
If at any time you have questions about this trip, payments, or other related topics please feel free to contact us.
Tour Basics
Tour Leader: Yeray Seminario.
Length: 16 days.
Single Supplement: USD$550
Lodging: Mid-range hotels and nature resorts, very comfortable, with private bathroom.
Food: Mix of traditional Bhutanese and international cuisine, with excellent picnic lunches in the field.
Weather: moderate to cold temperatures throughout most of the journey. Warm clothes are recommended.
Difficulty: easy, short walks and gentle pace, mostly by roadsides. Even though we will be reaching some higher altitudes while driving (up to 4000m), we won't spend much time at those altitudes.
* Price is fixed in US dollars, so the price in € could variate by the time the payment is made.
Tour Gallery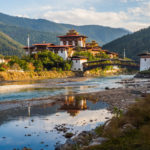 ---