The return White Stork migration in the Strait of Gibraltar peaks in January. Thousands of storks are crossing from Africa these days. Indeed, most of the Iberian population will return in January, wherein older individuals migrate first. Enormous flocks will stop in the rice paddies of La Janda while others will keep moving on their northbound journey.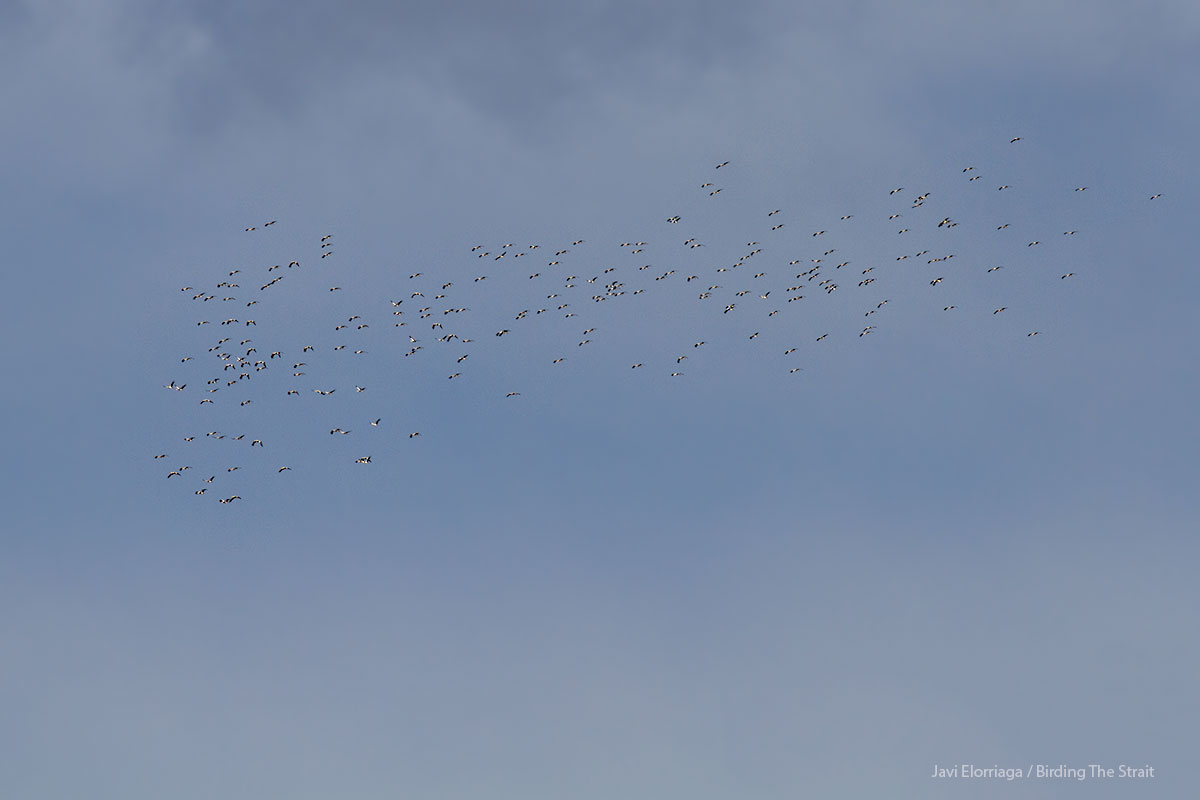 Black kites will be joining the scene in February, crossing the ocean in impressive streams and roosting in even more impressive numbers. See below a video of these roosting kites that we managed to film last spring.
Together, Black Kites and White Stork make up about three-quarters of the soaring birds that fill the skies in Tarifa. And this is only the beginning folks! The raptor and stork migration will not stop until June!
Join our birding guides in a bespoke day trip or tour to live the experience of Tarifa and the Strait of Gibraltar!