In September 2018, in addition to the most spectacular raptor migration in the continent, the Strait of Gibraltar will host a world-class cast of raptor biologists and bird migration researchers.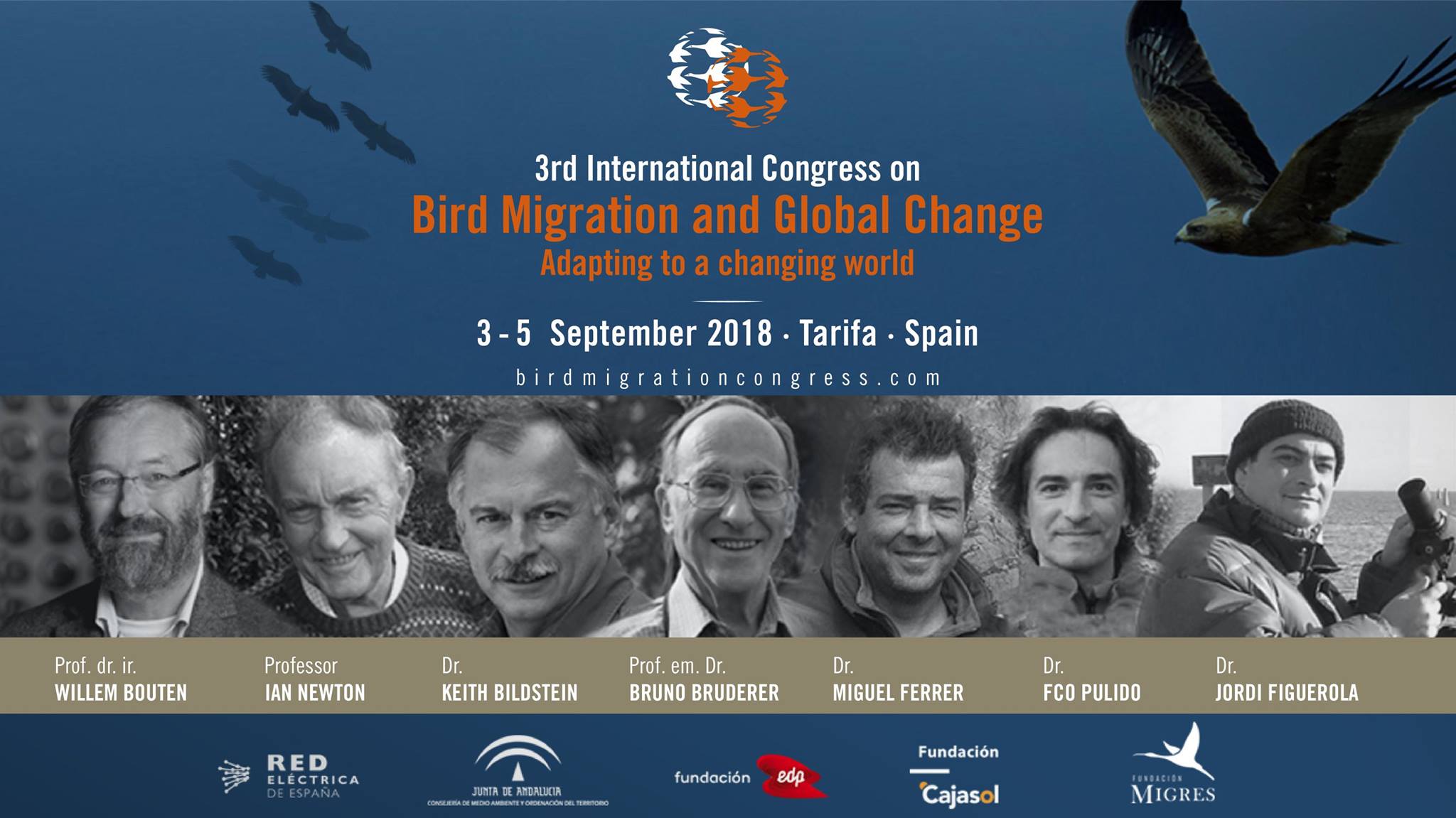 The 3rd International Congress on Bird Migration and Global Change will be held between the 3rd and 5th of September in Tarifa. Ian Newton, Willem Bouten, Miguel Ferrer, Francisco Pulido, Keith Bildstein, Bruno Bruderer, William Bouten and Jordi Figuerola will speak on global change and population limitation on migrants, adaptations of birds to global change, birds as indicators of global change, global change and migration behaviour, new tools for study and analysis, side effects of global change and much more.
Follow this link to read the complete programme and further information.
In Birding The Strait we are glad to collaborate with this international  event.